As a pilot project, one of the key undertakings of SUAS is the publication of reports, guides and documents to offer insight to the project's framework, objectives and outcomes and to share knowledge gained in the process
For information on the SUAS Pilot Project, its development and the many objectives it seeks to fulfil, please examine the
SUAS Pilot Project Plan
published in 2018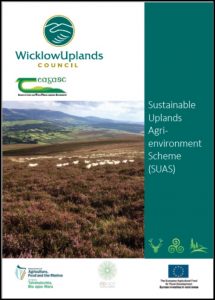 Following the completion of the first year of implementing the management plans of the four sites accepted into the first phase of the scheme, and the inclusion of five new sites following the introduction of the second phase in 2019, this report offers a great oversight to the project's initial undertakings and findings.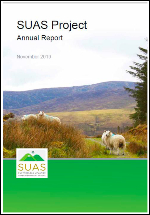 Building upon the successful commencement of the first and second phase of the scheme, the Operational Group found themselves in the welcome position to open a third phase for interested parties, extending the total number of sites participating across the Wicklow and Dublin uplands to 25.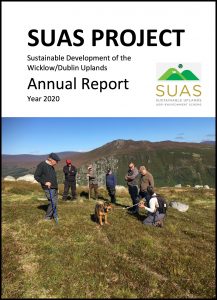 ---
Site Documents – Phase 1 and 2
One of the key innovations of the project is that each of the participating sites included in the first and second phase, have their ecology and hydrology examined and recorded incrementally throughout the duration of the project.
The study period began with the recording of baseline levels, which along with all subsequent observations, will evaluate the effectiveness of the management plans and the impact their implementation has had on each site.
Following the completion of the baseline reports, and working in a collaborative manner with all participants, a number of habitat actions and management recommendations were made to guide the creation of bespoke Management Plans for each location.
This study and the authoring of reports is being undertaken by leading consultant ecologist, Faith Wilson, who is working closely with the commonage groups and individual farmers selected to participate in phase one and two of the project.
The published findings including the 'Baseline Reports and Management Recommendations' and 'Annual Habitat Reviews' for each of these sites are available from this page once they are published – currently that extends from 2018-2021.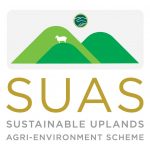 Contact SUAS Project
Main Street,
Roundwood,
Co. Wicklow.
declan.suas@wicklowuplands.ie
www.wicklowuplands.ie/SUASproject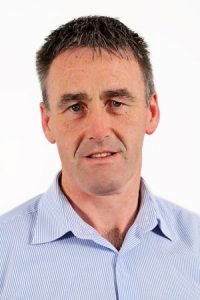 Declan Byrne,
Project Manager,
SUAS Pilot Project.
The SUAS Pilot Project is operated by a wholly-owned subsidiary of Wicklow Uplands Council.  Company Name: WUC-SUAS.  CRO623917