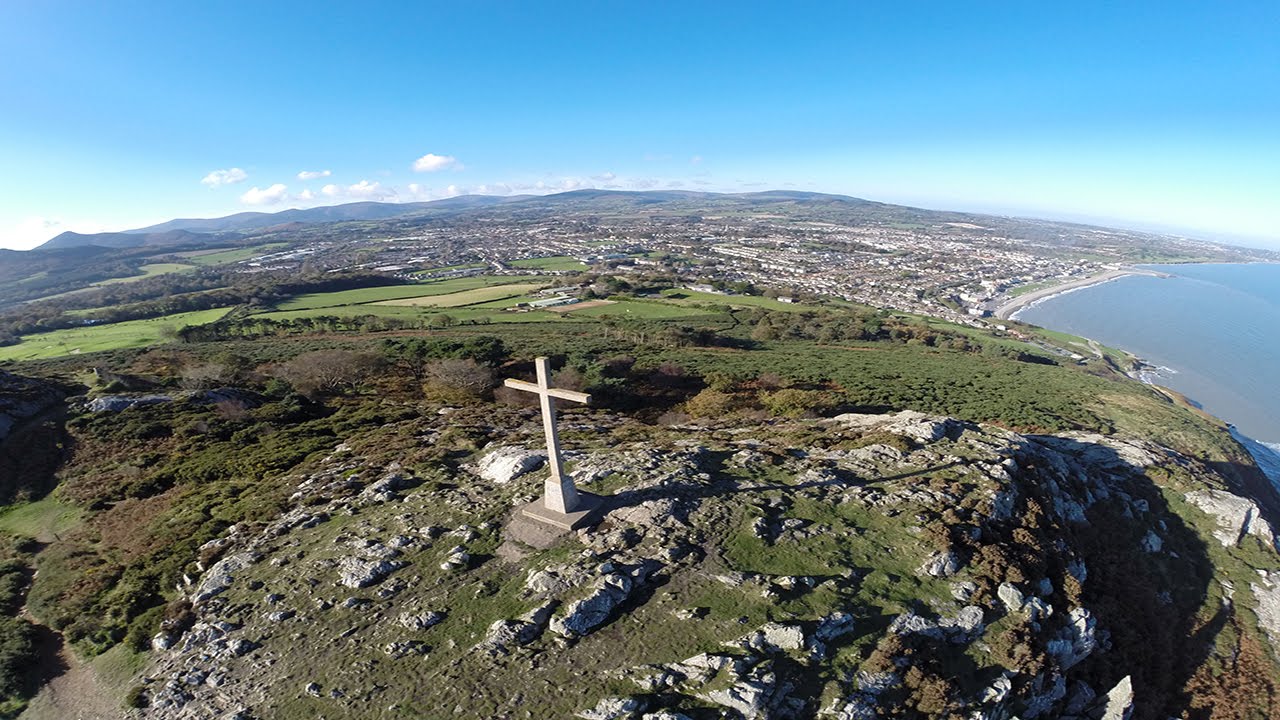 The Bray Head Loop is a 5.5km route and offers spectacular views of Bray, North East Wicklow, Dublin Bay and the Irish Sea.
If starting from the Vevay Road, go to the Wilton Hotel roundabout and look for the entrance to the woodland, which is located just beside Bus Stop 4208 – Briar Wood. A map board for the trail is located just inside the gate and can be seen from the roadside. The route is marked with red arrows.
The trail winds gently through the mature native woodland, known as Manweiler's Wood, before a steady climb towards Bray Head Cross. This stunning location offers panoramic over Bray and surrounding landscape. Walkers may also make their way from here to Bray Promenade via the De Buitléar Way and Raheen Carpark.
From here, the trail continues south and offers spectacular views over the Irish Sea, with the Cliff Walk and train line running below. Note – this is farmland and cattle may be grazing. Please keep dogs on a lead at all times.
As views of Greystones open up and the trail begins to turn inland, there is an obvious kissing gate ahead on the left. The path through the gate will bring walkers to the Cliff Walk (The Greystones end of Cliff Walk is currently closed but walkers can still walk to Bray if they choose).
The Bray Head Loop does not go through the kissing gate, but follows the gravel track towards Lower Windgates at Ballynamuddagh Road. There is limited parking along the roadside here and hence it may be a preferred start point for those traveling by car.
The loop is completed by following the public footpath alongside the R761 for 1.5km back towards Bray and the roundabout on the Vevay Road.
Grade: Moderate
Length: 5.5 km
Time: 1 hour 30 minutes
Format: Loop
Ascent: 120 m
Dogs Allowed: On a lead as grazing cattle are present
Waymarking: Red arrows