Wicklow Mountain Views – The Newsletter of the Wicklow Uplands Council.


Issue No. 31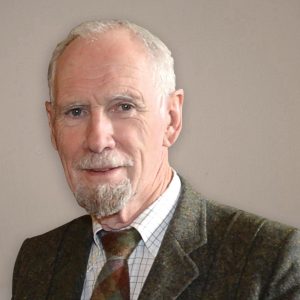 A Letter From The Chair
Louis O'Byrne, chair of Wicklow Uplands Council, shares some of the developments and news from the Council and across the uplands of Wicklow and Dublin.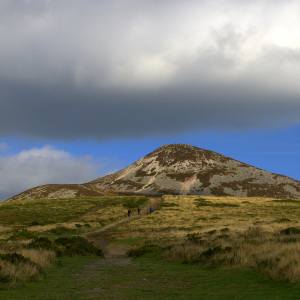 Long Distance Walking Trail Edges Closer To Reality
Wicklow Uplands Council's long-term ambition of developing a new long-distance trail in the Wicklow Uplands has begun to really take shape with the addition of new trails and work about to commence on a new section.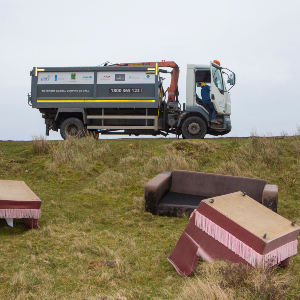 PURE Project's Impact Continues To Grow
Since its launch in September 2006, the PURE (Protecting Uplands & Rural Environments) Project has continued to make great strides in tackling the challenging issue of illegal dumping and fly-tipping across the Wicklow and Dublin upland region.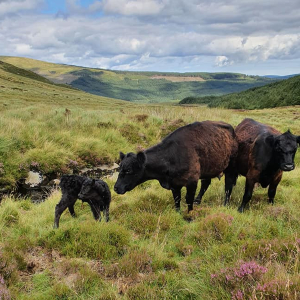 Conclusion Of The SUAS Project
Launched in 2018, the 'Sustainable Uplands Agriculture-environment Scheme (SUAS)' Project concludes with a conference to share the many learnings and findings found over the last five years. Seeking to address declining upland habitats and hill–farming activities, along with other complex challenges, the extensive scope of the Project has successfully created a collaborative framework to shape and inform future decisions on sustainable land management practices.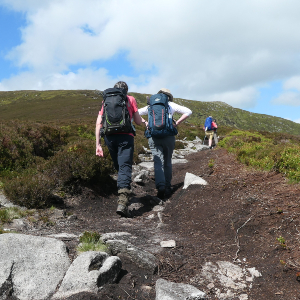 Upland Path Condition Survey Completed
Aside from managed trails such as the Wicklow Way, there is a sizable network of informal paths that criss-cross the uplands, connecting routes, peaks and popular points of interest for hikers and walkers. Evolved through usage over the decades, the impact of this ever-increasing footfall on these paths contributes to the loss of vegetation and soil erosion and often scars the landscape.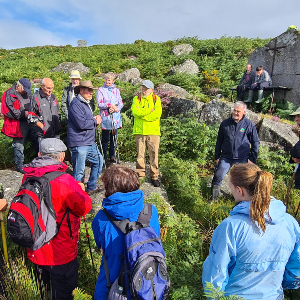 Celebrating Heritage Week
As part of the National Heritage Week programme, the Council organised a 'walk and talk 'event to discover and celebrate the rich heritage found on the slopes of Granamore.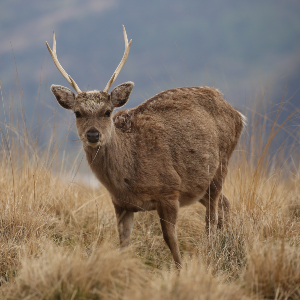 Conclusion of the Deer Management Project
Managed by Wicklow Uplands Council in conjunction with the Wicklow Deer Management Partnership (WDMP), the Project set out to achieve an ambitious set of objectives to address the challenges related to county Wicklow's high deer population.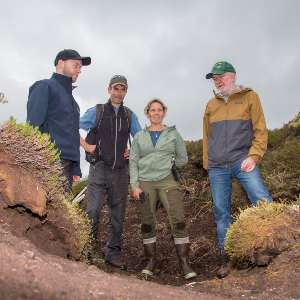 Peatland Restoration Initiative
Perhaps one of the most important collaborative partnerships to emerge from the SUAS Project, has been with the National Parks and Wildlife Service with a pioneering initiative seeking to restore bare mountaintop ridges and slopes.
National Biodiversity Conference Returns
Under the theme of 'Act Now For Nature', Ireland's second National Biodiversity Conference made a very welcome return in June for a two-day conference attended by over 400 delegates and many more joining online.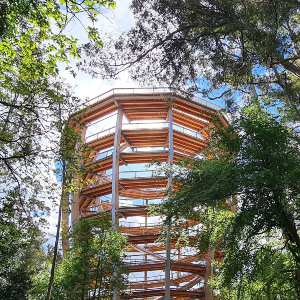 More Ways To Enjoy Wicklow Outdoors
There have been many exciting developments that naturally compliment the overall vision and reputation of Wicklow as an international location for trails and other outdoor pursuits.
Responsible Dog Control Campaign 
In March, Wicklow Uplands Council joined Wicklow County Council, Wicklow IFA and the Wicklow Outdoor Recreation Committee to raise awareness about the vulnerability of sheep to dog attacks or incidents of sheep worrying during the lambing season.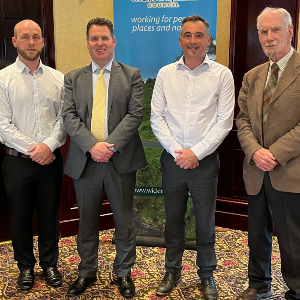 AGM and Summer Panel Meeting Held
Wicklow Uplands Council held its joint AGM and Panel Meeting in July, marking the first in-person public meeting since the Panel Meetings that took place in Hollywood in February 2020.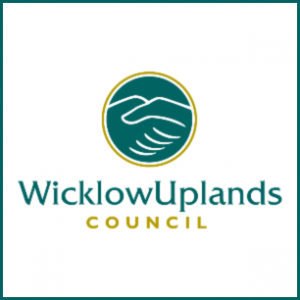 Directors Of Wicklow Uplands Council 2022/23
Following the Wicklow Uplands Council's AGM in July, a new board was elected by the four member panels.
The views and opinions expressed in this newsletter are those of the authors and do not necessarily reflect the official policy or position of Wicklow Uplands Council.
Photos and images reproduced in this newsletter courtesy of Mick Kelly, Brendan Cullen, Helen Mulvey, Chris Bolton, Declan Byrne, Helen Lawless, Ann Fitzpatrick, Beyond The Trees, Abarta Heritage and The Pure Project.  Edited by Conor Hipwell.
[/vc_row_inner]
Newsletters Available Online
This newsletter and many of the previous publications are available online to view and download as PDF files directly from the Wicklow Uplands Council website.
CLICK HERE for this issue – Winter 2022/23.
CLICK HERE to view the full selection of newsletters dating back to 2006.
In 2022 Wicklow Uplands Council was kindly supported by The Heritage Council, Wicklow County Council and the Iris O'Brien Foundation.