Article first published in:
Wicklow Mountain Views – The Newsletter of the Wicklow Uplands Council.
Issue No. 30 – Summer 2019
Celebrating 10 Years of the Pure Mile Competition
The Pure (Protecting Uplands and Rural Environments) Project was established as a regional environmental project in 2006, to respond to incidents of illegal dumping and flytipping in the Wicklow and Dublin Uplands.
One of the huge successes of the project, is the Pure Mile Competition, a community initiative that encourages communities and groups in Wicklow and South Dublin, to adopt a mile, or miles, of rural roadside or other natural settings.
The competition creates a wonderful opportunity for communities and groups to positively contribute to their locality by keeping their chosen area litter free and undertaking research on its natural habitats and local heritage. A large number of communities go further by repairing and painting old traditional gates, trimming hedges, cleaning up entrances, erecting bat and bird boxes and other activities.
Now in its 10th year, the Pure Mile Competition has developed into a very important, environmental, conservation and community initiative. As we celebrate this occasion, we acknowledge that it's the enormous collective effort of each group, that ensures that their Pure Mile is something to be extremely proud of.
We would like to congratulate and thank the Pure Project team, the communities, volunteers and everyone who has supported the competition over the last 10 years.
The Pure Mile Competitio­­n began in 2009 with 6 community groups each adopting a mile of roadside.

2019 marks its 10th year and sees a remarkable 475 miles adopted by over 80 groups and over 2,500 volunteers.

Over 260 groups have taken part in the competition since it commenced.

Over 3,000 bags of litter and discarded waste was collected by Pule Mile Volunteers in 2018.

Over 980 miles of rural roadsides, forestries, woodlands, upland amenities, mountains, car parks and beaches have been improved and enhanced over the 10 years.

The Pure Mile is open to all types of communities, groups, schools and organisations.

The 'Clean Up The Uplands Award' encourages special interest groups such as scouts, walking and cycling groups, businesses and organisations to adopt an upland area.
Your Environment – Your Community – Your Heritage
For more information on Pure Project and the Pure Mile Competition, please visit www.pureproject.ie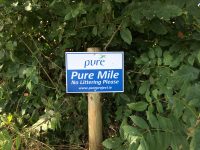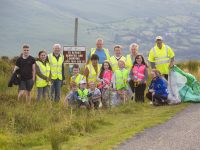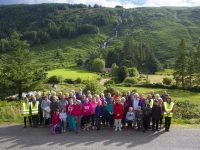 Newsletters Available Online
This newsletter and many of the previous publications are available online to view and download as PDF files directly from the Wicklow Uplands Council website.
CLICK HERE for this issue – Summer 2019.
CLICK HERE to view the full selection of newsletters dating back to 2006.