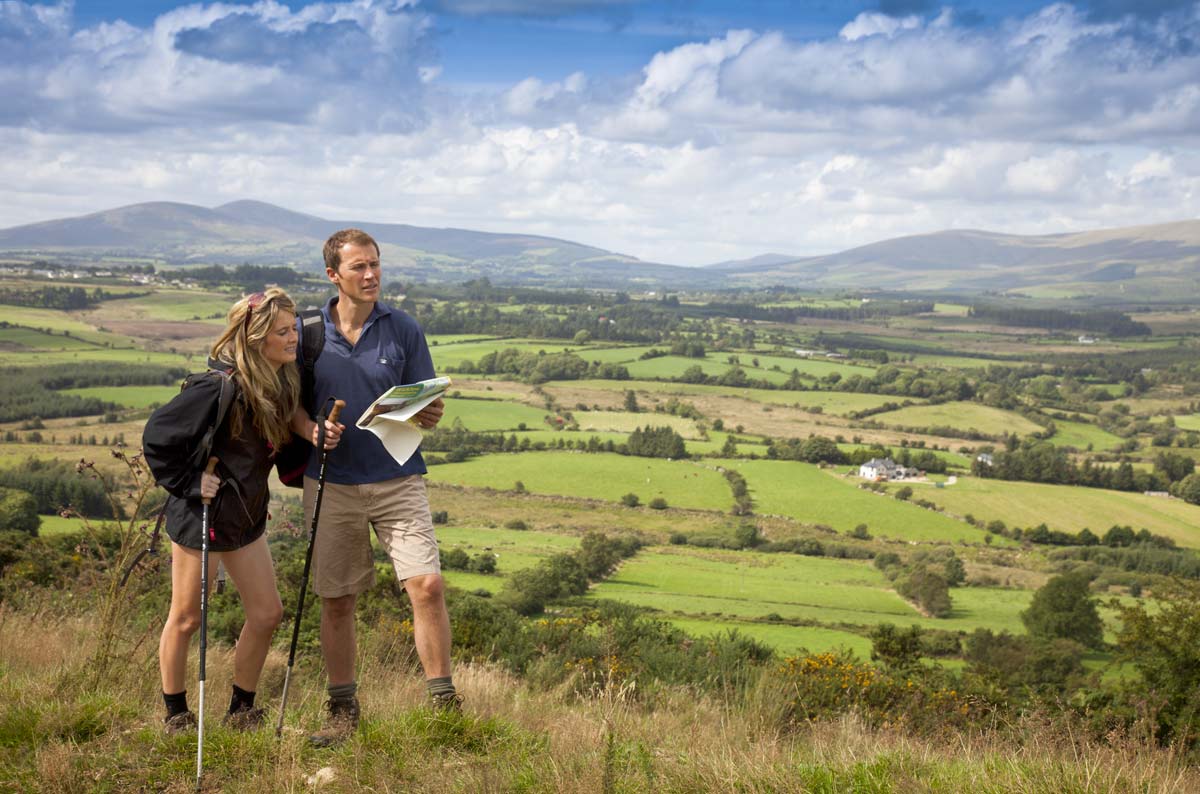 The Wicklow Way is Ireland's oldest and most popular long distance walking route and offers a range of terrain and stunning landscapes. The route was originally proposed by JB Malone and eventually established as a 'way-marked way' in 1980. Beginning in Marley Park in the southern suburbs of Dublin, the route travels south across the Dublin and Wicklow uplands before finishing in the village of Clonegal, Co Carlow. The route consists of suburban parkland, forest trails, mountain tracks, quiet roadside and country paths.
The Wicklow Way is a moderate to strenuous route which covers a total of 130km. It is well signposted route with the yellow walking man symbol on a black background. It can be completed in stages and is typically completed in 5-10 days.
There are a number of accommodation providers along the route and several tour operators who offer packages and services to facilitate your journey. The www.visitwicklow.ie website provides a good range of information on these providers along with downloadable maps of the route.
Anybody setting out to walk any long distance such as the Wicklow Way should have a high fitness level and be well prepared to take on the challenge.