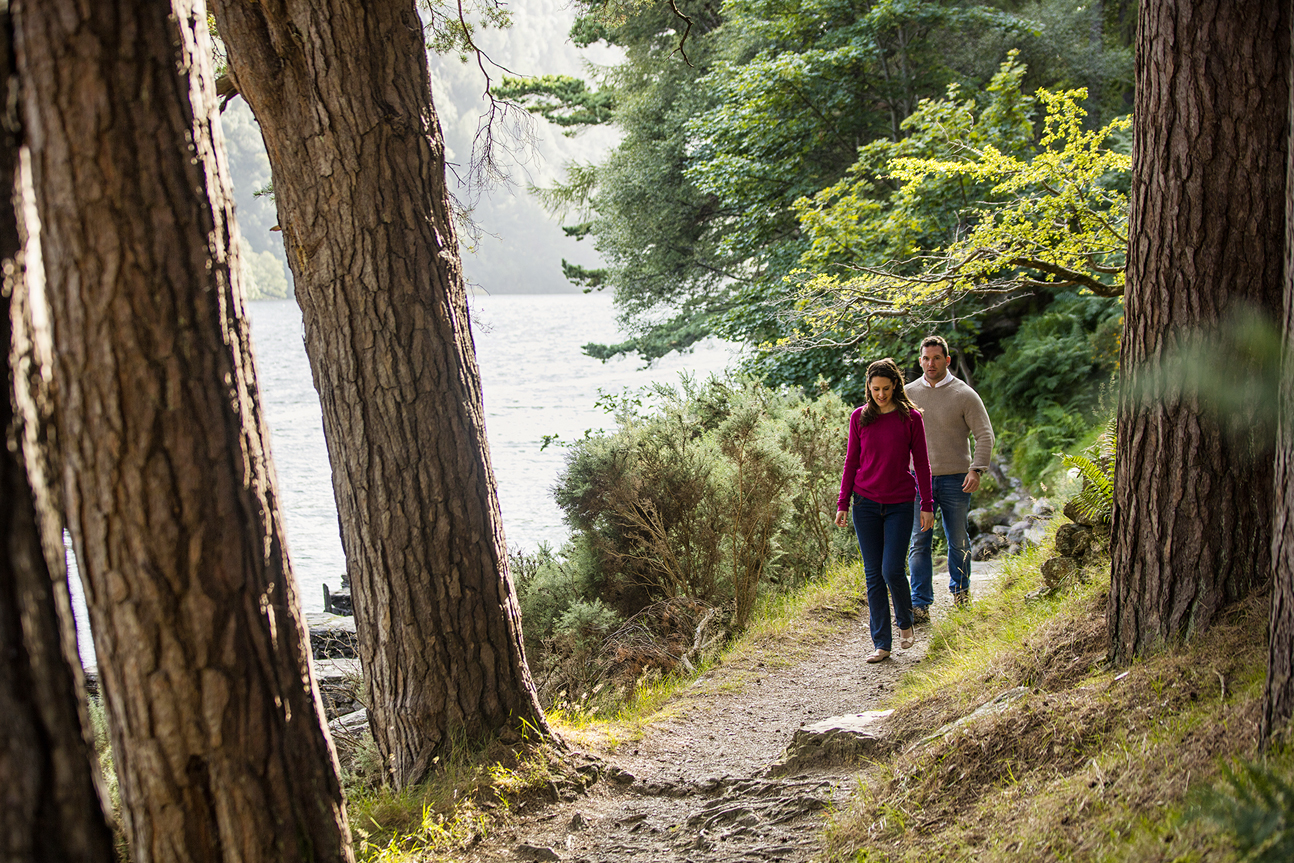 St Kevin's Way is a 30km trail beginning in Hollywood or Valleymount in West Wicklow and finishing in Glendalough. Following the death of St Kevin in 618AD, Glendalough had become an impressive monastic city and was an important pilgrim site. St Kevin's Way reflects the route that medieval pilgrims would have followed to get to Glendalough and the alternative starting points indicate the likely route which they would have followed.
The main route begins in Hollywood with an alternative route beginning in Valleymount. The paths converge at Ballinagee Bridge which then continue towards the Wicklow Gap. Old flagstones are visible along some sections which a remnants of the original pilgrim path. The route continues across the Wicklow Gap before descending into the Glendalough Valley and finishing at the monastic site.
Pilgrim Passport
A Pilgrim Passport is now available which can be stamped upon completion of the route. There are five ancient pilgrim routes across Ireland for which stamps can be obtained and when all are collected a Teastas Oilithreachta (pilgrim certificate) will be issued from Ballintubber Abbey. The passport for the St Kevin's Way is available from Pilgrim Paths or irishmountainherbs@gmail.com. The passport can be stamped in the visitor centre in Glendalough or in the Glendalough Hotel.