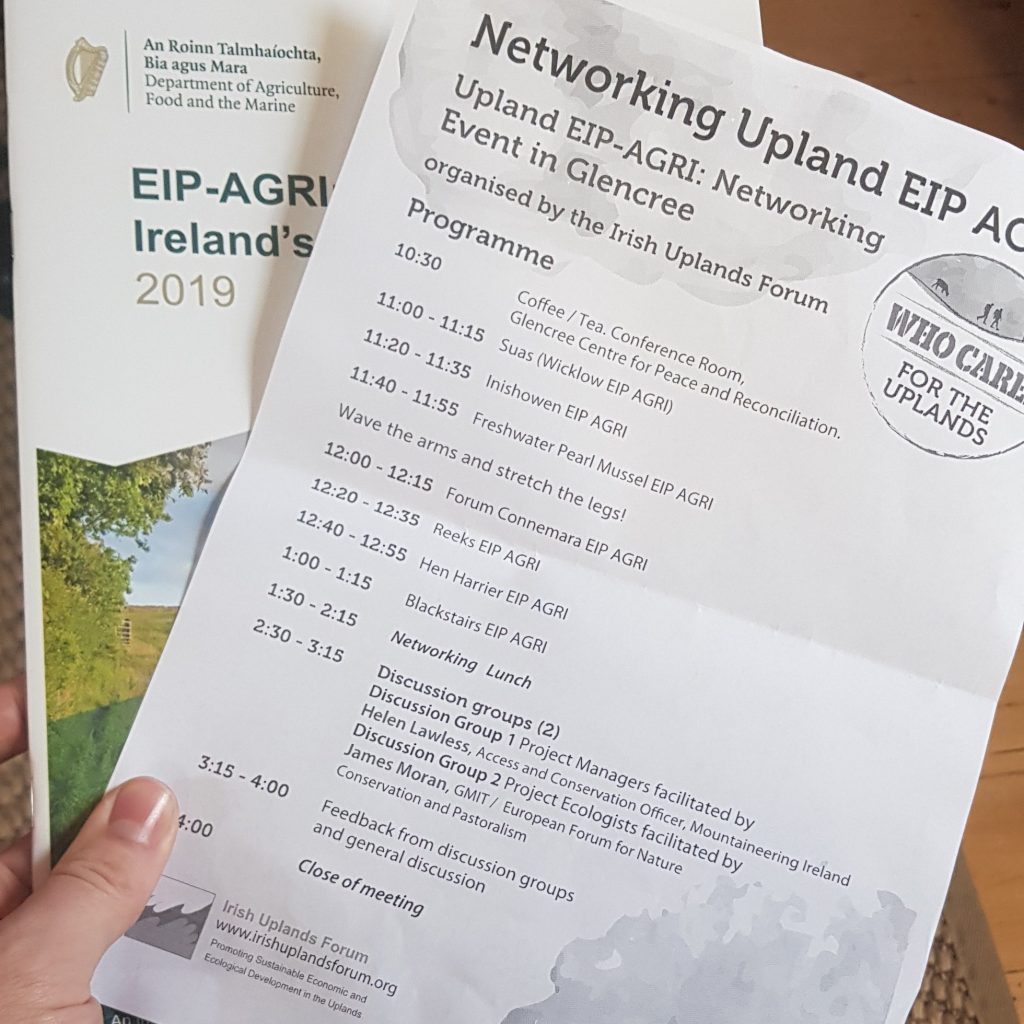 Last week, members of the SUAS Pilot Project team participated in a networking event organised by the Irish Uplands Forum. Held in Glencree, Co. Wicklow, the event was a wonderful opportunity for those involved in the management of Ireland's Upland EIP-AGRI projects to gather and share knowledge and experiences with each other.
Of Ireland's 23 EIP-AGRI projects currently in operation, 7 of them are based in upland settings with each of them undertaking projects that are designed to deliver solutions to challenges found in their location.
There were some great presentations given by six of the groups on the day, sharing the practices that have been developed and the progress that each has made on tackling their project goals.
---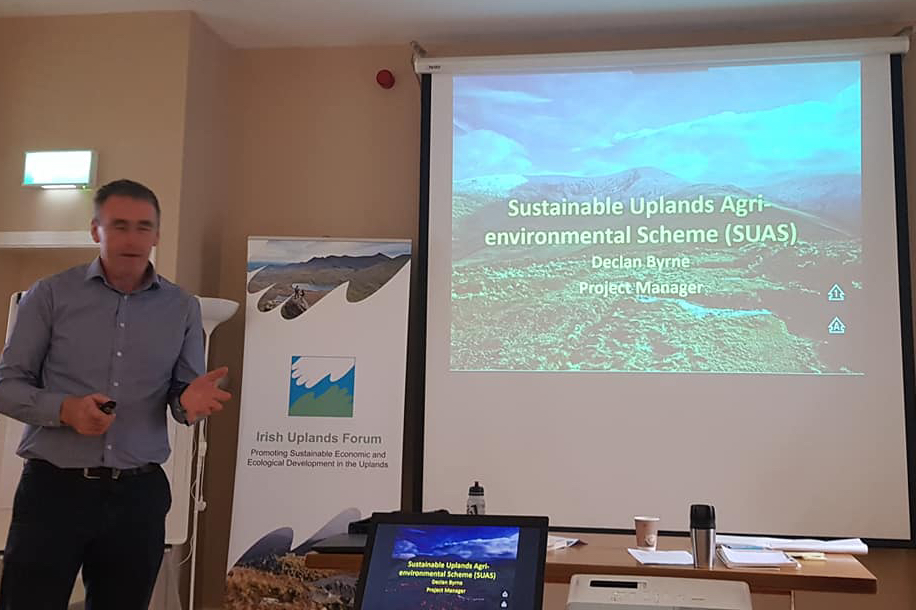 The first to deliver a presentation on the day was Declan Byrne, Project Manager of the SUAS Pilot Project who shared the details of the project's objectives and some of the developments since its launch in 2018.
Also presenting at the all day event were:
Owen Carton, Blackstairs Farmers Futures,
Trisha Deane of the 'Sustainable Agricultural Plan for the MacGillycuddy Reeks' Project,
Henry O'Donnell, Inishowen Upland Farmers Project,
Fergal Monaghan, Hen Harrier Project,
Derek McLoughlin, Pearl Mussel Project,
Faith Wilson, the ecologist for the SUAS Project, also joined Declan Byrne to share further updates of the project and how the management plans of the nine sites across the Wicklow and Dublin Uplands are being implemented.
Along with the EIP project representatives, Dr Shane Conway of the National Rural Network, representatives from the Department of Agriculture, food and the Marine, Helen Lawless of Mountaineering Ireland and a number of other representative groups, participated in the full day programme.
Well done to the Irish Uplands Forum and all involved in delivering such an informative and important event.
More information on each of the upland EIP-AGRI projects can be found at www.nationalruralnetwork.ie/eip-agri