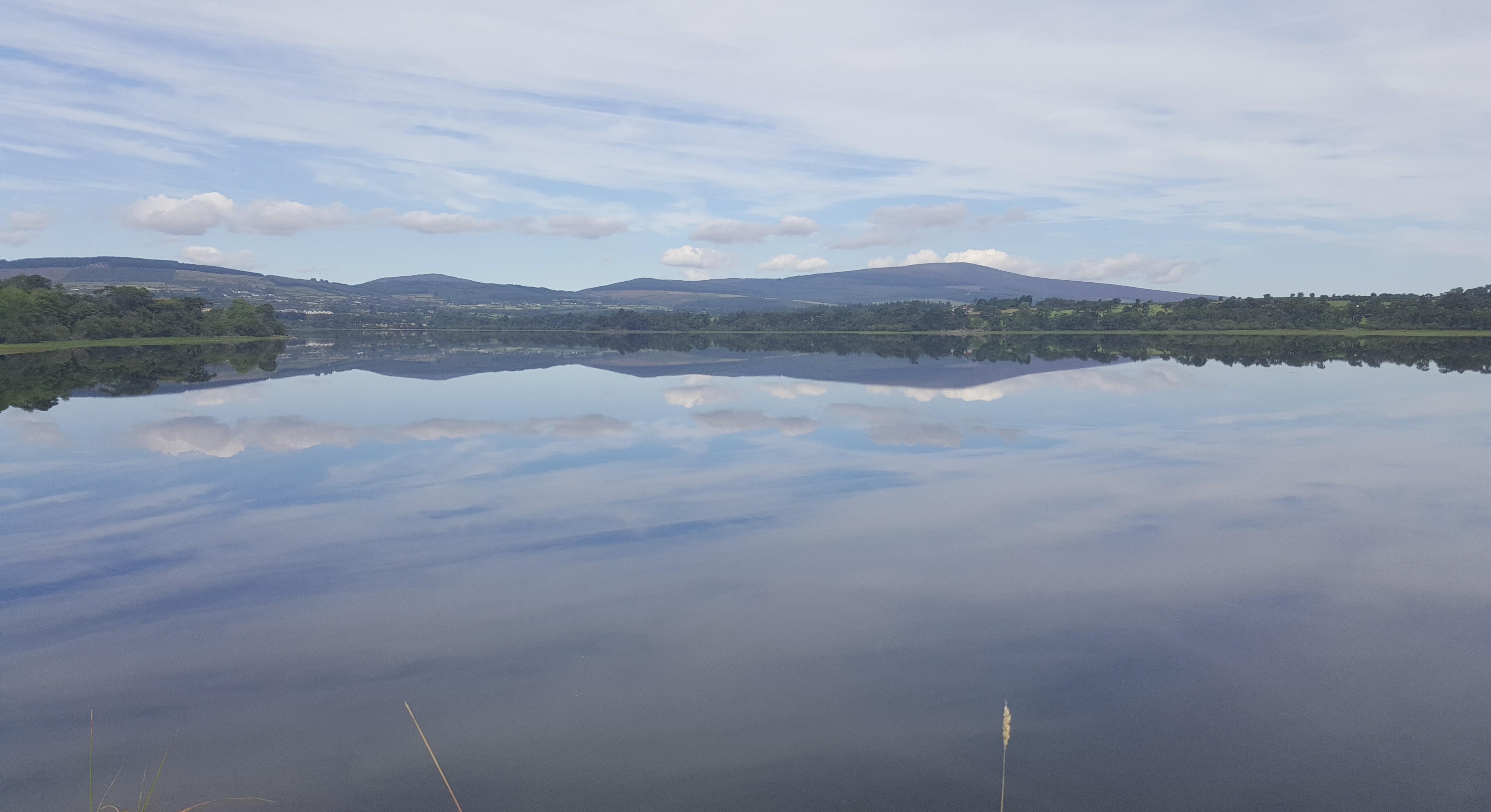 Roundwood Reservoir – Vartry Trails
There are a number of beautiful trails around the reservoir with thriving wildlife, flora, fauna and mountain views.  Combined, there are nearly 20km of trails for all to enjoy!
Between 1862 and 1868, Lower Vartry Reservoir was formed by constructing a dam across the valley of the river Vartry.  To provide additional storage, a second dam was completed in 1923 forming the Upper Reservoir.  Both dams are earthen embankments with waterproof clay cores and have stone facing on the upstream slopes to prevent wave erosion.
Upper Vartry Trail
This trail skirts the edges of the upper reservoir and has some steep inclines.  There are panoramic views of the Sugar Loaf and Djouce Mountains and meandering paths through woodland.
Grade: Easy
Distance: 6.4km
Woodland Trail
This trail follows the short steep-sided cutting linking the Upper and Lower Vartry Reservoirs through stands of one hundred year old Scot's Pine trees.  Great Crested Grebes breed here on floating nests and are regularly sighted from this walk.
Grade:  Easy
Distance 3km
Lower Vartry Trail
The trail follows lakeside paths and country roads with fantastic views across the water.  Watch out for the Ballaun stone on the waters edge.  When water levels are low, the old bridge that used the cross the river Vartry can be seen.
Grade:  Easy
Distance:  7.2km