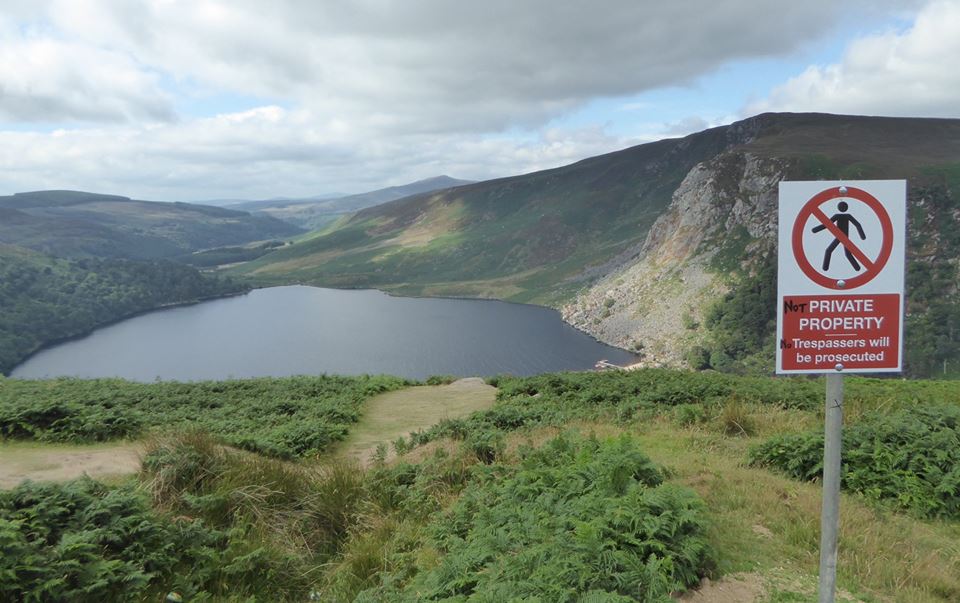 The Luggala Estate in Co. Wicklow will be closed tomorrow, Thursday 11th April from 8am to 5pm due to a scheduled event taking place on the estate. This means that there will be no access to the mountains of Luggala and Knocknacloghoge and that the popular walk from the Pier Gates down to Lough Dan will be closed.
This follows a similar closure last weekend (6th – 7th April), and a closure during the first weekend of March.M
Mountaineering Ireland and Wicklow Uplands Council appreciates that Luggala Estate is privately owned and that access is with the goodwill of the owners, a situation that has served the needs of hillwalkers and climbers well for many decades.
Mountaineering Ireland, who have been at the forefront of highlighting the need for continued access to the estate for recreational users, has been in contact with Luggala Estate to discuss the matter further.
In early March a spokesperson for Luggala Estate assured the mountaineering organisation that there was no change to the access arrangements to Luggala, – that is public access is permitted other than when it might conflict with events that are taking place on the estate.
In response to these recent closures Mountaineering Ireland has requested a meeting with representatives of the Luggala trustees to discuss public access to the estate.
More information on this topic is available here:
https://www.mountaineering.ie/aboutus/news/2019/?id=207