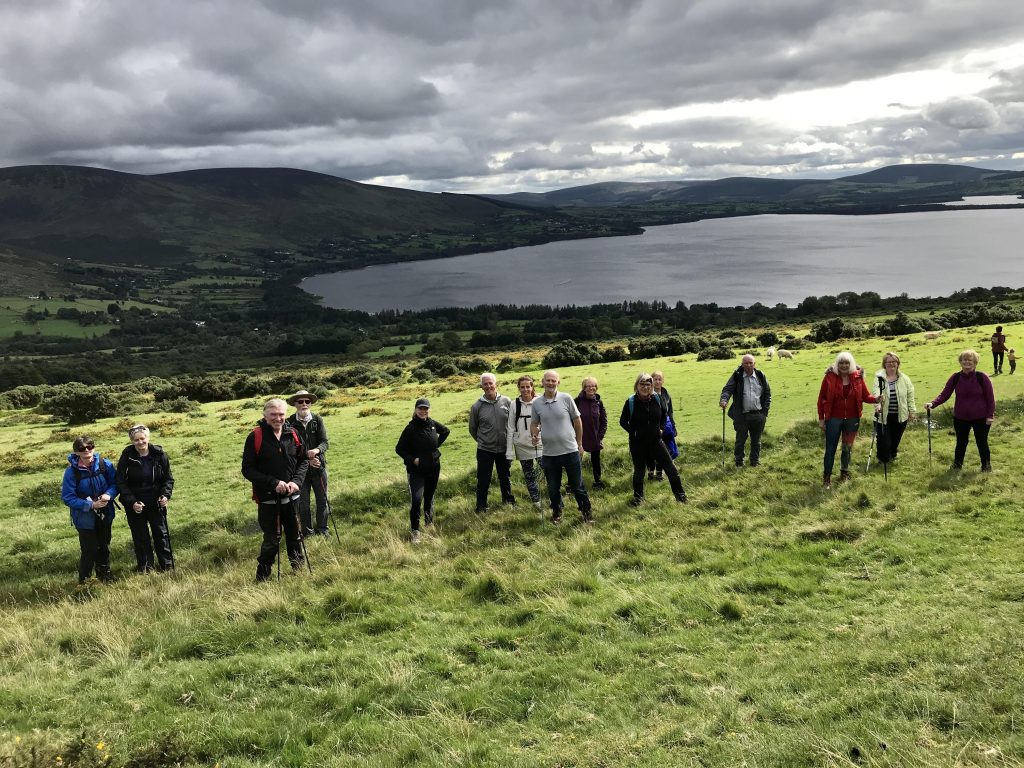 Wicklow Uplands Council in partnership with Wicklow Local Sports Partnership, are delighted to announce a planned guided heritage walk titled  'A Journey to 1870's Lacken' . Initially scheduled to take place on October the 24th, this event has been postponed to a future date due to changes to the Covid Measures.
The first in a series of free, planned Heritage Walks to be held across County Wicklow in the coming months, this walk follows the mountainous route once taken by the communities of Lugnagun and Blackrock to Lacken, where the nearest church, school and other amenities could be found.
Led by local guide Alfie Zeller, the event links with the recently restored Mass Paths, and passes numerous examples of abandoned settlements and historical sites, each with their own intriguing tale to tell.
Participants will also visit a megalithic tomb constructed during the Neolithic Period around 3,300BC – one of several known megalithic sites in the area, with the passage tombs of Seefin, Seahan and Seafingan located on nearby slopes.
Climbing up to the ridgeline between Lugnagun and Sorrel Hill, the panoramic views that take in the Wicklow Mountains National Park and the Blessington Lakes, provide a vista stunning setting for the occasion.