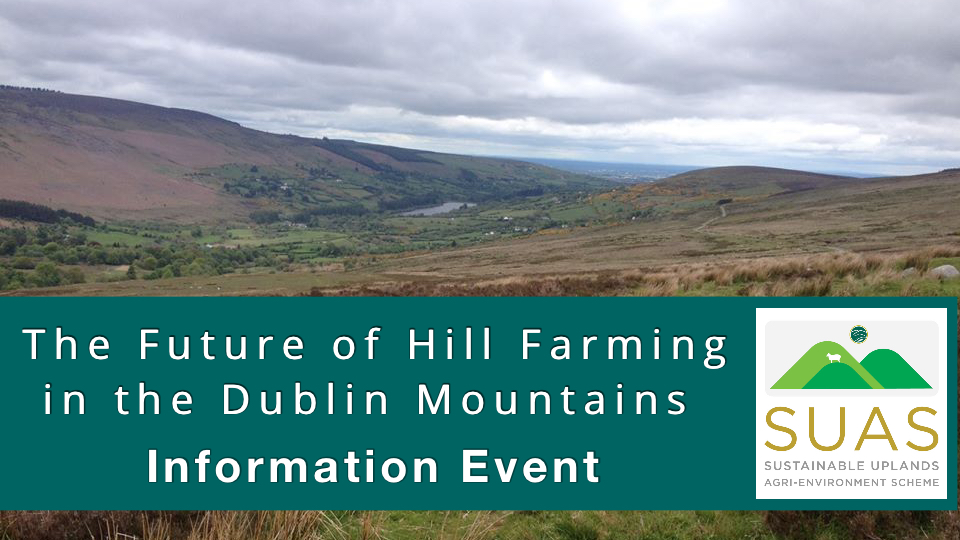 An information event titled 'The Future of Hill Farming in the Dublin Mountains' will take place this Thursday, February the 6th in Glenasmole, County Dublin.
The open event has been organised jointly between the SUAS Pilot Project and Teagasc and will explore a range of topics related to hill farming in the Dublin Mountains.
Guest speakers from the National Parks & Wildlife Service, Teagasc and the SUAS Project, will be at hand to discuss the ecological importance of our uplands, sustainable and profitable hill farming practices and offer an insight to the current conditions of the local upland habitats.
The event also includes a site visit to a nearby hill to assess its current condition and to discuss the management options available to return it to good agricultural and environmental condition.
Launched in 2018, the SUAS Pilot Project is addressing the decline in hill farming activities and the promotion of sustainable practices in the Wicklow and Dublin uplands on a number of selected sites in the region.
The event is open to all interested parties and the organisers recommend appropriate clothing and footwear must be worn to the site visit.
The event begins at 11am at the Glenasmole Community Centre.